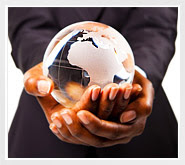 It was brought to our attention that Ontario Chamber of Commerce (OCC) no longer accepts applications for grants for trade shows, trade missions and export market research. Some our clients were impacted and no explanation from OCC followed. 
There may be two possible explanations:
1. The program is out of funding. The funding will likely be renewed on April 1, 2015
At this time there is no viable alternative for trade shows and trade missions funding in Ontario unless OCC programs are refunded or that new Harper's program kicks in.
BUT when it comes to the export market research, the companies across Ontario can get 
SMART Assessment funding
 to complete export market research and entry planning. The funding reimburses 50% of the cost of research and planning up to a maximum of $15,000.
A qualified service provider of SMART Assessment, 
Win Global Partners
, the company Fair Grant Writing evolved from, is ready to help you complete export market studies and entry planning.
If reaching out to the markets outside North America is your priority but you don't know where and how to start the process, give me a call at
647-535-2970
to get started and have the Government pay a half of the expansion cost.
Igor Chigrin
Business Funding Expert
Fair Grant Writing
You GET government financing OR our grant writing is FREE! 
P.P.S.  Ask us today about the special offer for SMART Applicants, which includes preparing the Assessment Funding Application to expand your business onto export markets.