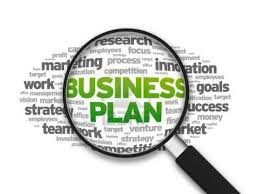 Let's talk about business plans today. Not only they help you understand your goals and how to achieve them, but also help you apply for funding by simply reusing the information you already have in your business plan. It's important to clearly define the scope of all aspects of the business or project – from the mission, to target customers, to finances, and beyond.
Usually, to make a good business plan, you need to do the following (as we do for our clients):
1. Write a description of your business or project.
2. Define your target audience.
3. Plan the details of your products/services line.
4. Create a sales and marketing plan.
5. Consider all legal obligations.
6. Make your financial projections.
7. Discover the resources available to you.
Let's pay attention to Financial Projections.
Your financial projections are a vital part of business planning. They help you determine how much income and equity you have, how much you need, and how to benchmark your financial success for the year.
Generally, there are four primary financial projection documents that every business plan should have: profit and loss projection, cash flow projection, projected balance sheet, and break-even analysis. Take time to put together necessary financial documents and evaluate what funding you have and need to get to achieve your business goals.
If you or your clients, partners or suppliers need help with business plan writing, feel free to contact us and we will be happy to help.

Sincerely,
Igor Chigrin
Business Funding Expert
You get government financing or our writing is complimentary!