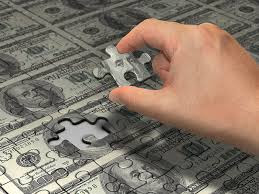 I am frequently asked by business people, "What is the best time to apply for Government funding?"
Here are most common cases when you should consider business grants & loans: 
When you get the new order/job and run out of capacity or lack of capabilities to deliver a job 

No matter if you expected it or not, your hard work, sales and marketing efforts paid off. You have received a request for quotation for a job of your dream. But you realize that you are out of right people and/or right equipment & tools to do the job. On the other hand, you may have people and machines available, but are they capable of doing the job? In this scenario funding for business development, equipment purchase and skills training will make a positive difference. Now you can safely respond to a RFQ of your dream.  


When you need to put up a new facility or expand the existing one 

It may happen that you simply ran out of space. The business is growing rapidly, new jobs come one after the other. You'd love to add more people, and more equipment, but there is no physical space to house them. The funding for business growth would be helpful to offset a portion of physical expansion. 


When you grow your business locally or internationally, or plan to actively add new business 

You may realize that you miss people, tools or skills to manage high-pace business growth. In this case government funding for hiring, business development, and training will help you bridge the gap and be on your way to grow your business. No matter what training you need there is a funding program that can reimburse a portion of your training cost. There is a funding for exhibiting at trade shows outside Canada, participation in a trade mission. There are multiple ways to subsidize you hiring right people or training people. 


When you have product quality or process concerns 

In this case there is a funding to help you conduct studies and identify the root causes of the issues. Once they are identified, there is a funding that can help you establish quality control systems, adopt productivity systems and quality control equipment. There is a funding to help you become more productive and introduce advanced equipment, including without limitations to CNC equipment, robotic systems, 3D printers, etc.
So, if you thought that NOW is not right time to consider Government funding programs, you may want to think again after reading this. Contact us to discuss your goals and timelines. 

Sincerely,
Igor Chigrin
Business Funding Expert
Fair Grant Writing
You GET government financing OR our grant writing is FREE! 
P.S. 
By the way, if you grow your business internationally, you can be interested in 
grants & loans for export business development
. If it's a really priority for your business right now, contact us to discuss these programs. For others we're preparing a short presentation that will be available on 
our Youtube channel
 within next 2 weeks.